An innovative new service that uses a web app solution developed by Nukon is providing homes and businesses with a dedicated bin for 10-cent refundable bottles, cans and containers recently launched in Adelaide, South Australia.
Direct Collect uses the slogan 'stop throwing money away!' in a plea to Adelaide residents and businesses not taking full advantage of the SA Government's container deposit scheme, which has offered monetary incentives for recycling in SA since 1977.
Central to the entire solution is the Direct Collect bin, delivered to Adelaide metropolitan residents on request through the Direct Collect web app, developed by Nukon.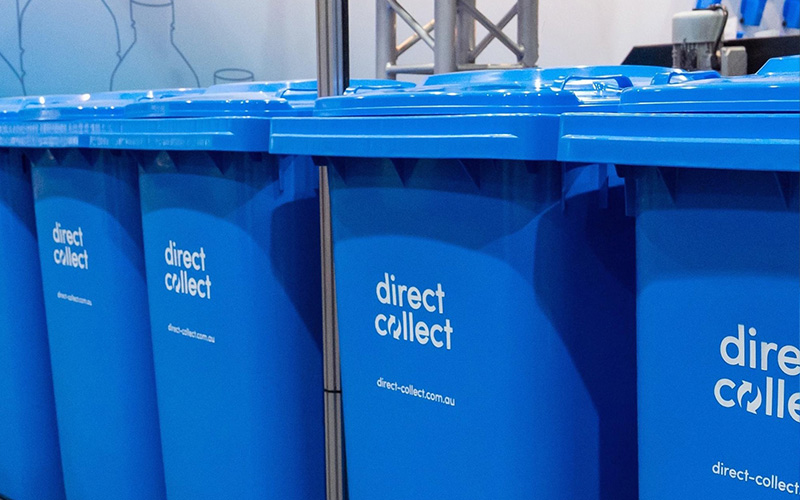 Direct Collect is providing a new way for SA residents to recycle bottles, cans, and containers.
Once the bin is filled with eligible bottles and cans, Direct Collect users can request a collection, alerting drivers at participating depots to collect their bin, replace it with a new one, and tally the contents for a refund.
Saving the hassle of a trip to the depot in exchange for a small fee, Direct Collect users cash in between 6 cents and 7 cents per container – depending on their subscription – directly to their elected bank account.
Alternatively, they can choose to donate the entire 10-cent refund to a charity or club.
"We're really just trying to get bottles and cans out of the yellow bin, for people that have – for various reasons – given up going to a depot, they're time poor or they can't get there," Direct Collect project manager, Harry DeRuiter told The Advertiser.
"Or if the 10 cents doesn't mean much to them… why not sign up to a charity and give the money to a good cause?" he said.
The Sammy D Foundation, which educates young people on the impacts of bullying, and drug and alcohol-fuelled violence, is the elected charity partnered with Direct Collect, with more charities and clubs expected to join the scheme in the coming months.
The web app underpinning the entire service, which connects Direct Collect customers with the drivers and depots and enhances operational visibility for management, was developed by the team at Nukon.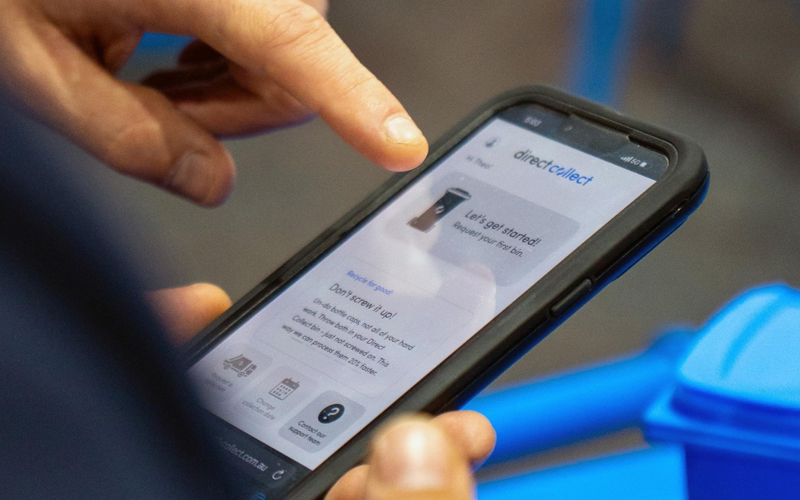 The Direct Collect app was designed with a strong focus on user experience.
Having previously worked on an IoT cloud solution for Container Deposit Systems – which enables the automated container sorting, counting, and cashier system used at many depots around Australia – Nukon was brought in at the ground level for Direct Collect as a technical partner.
Nukon provided a series of software development consultations, centred around an agile build process, resulting in the development of three web applications.
Developing separate customer, depot, and driver apps, Nukon provided an end-to-end app solution for Direct Collect, enabling their unique service delivery model.
The system uses an end-to-end Amazon Web Services (AWS) technology stack, providing high availability and scalability as the Direct Collect service grows its customer base.
Ensuring user experience remained front of mind across each application, Nukon consulted with UX/UI designers to create a simple interface for end users.
"This project is a great example of Nukon's end-to-end capability in cloud apps and solutions," said Nukon Principal, Damian Jolly.
"We are passionate about smarter waste management and accountability, and it's been a great honour to support a service that has a positive impact on our local community," he said.
South Australia already leads the nation in the recovery, recycling and litter reduction of beverage containers, with more than 600 million drink containers returned for refund or recycling by South Australians each year.
An innovative service like Direct Collect could further increase Australia's best overall container return rates.
Launched at the Royal Adelaide Show on the 2nd of September, Direct Collect has already built a solid base of active users since its release just over one month ago.
If you live in Adelaide Metro (between Willunga and Gawler) and would like to join, head on over to direct-collect.com.au on your mobile phone or tablet and sign up.