Part I of this digital transformation blog series outlined how to assess your current state, identify what you want out of your digitalisation journey in relation to key business drivers, and develop a technology roadmap with a digital strategy.
Armed with this knowledge, and your roadmap and digital strategy on hand, you should be at a point where you can begin testing your assumptions through low-risk piloting to validate your solution and update your roadmap accordingly.
Implementing digital transformation projects can be challenging. To avoid common pitfalls, remember that careful attention should be paid to people, process, technology, and data during rollout.
In case you missed it, read Part 1 in our series: 6 steps to a successful digital transformation (Part 1: Getting started)
Part 2 will outline the final three steps for getting started on your digital transformation journey – focusing on implementation:
1. Current state and pain point analysis,
2. Create a vision for the future state,
3. Gap analysis and roadmap development,

<Decision point>

4. Solve ONE problem (pilot project),
5. Validate solution and update roadmap,
6. Measure ROI and delivered value.
<Move on to next problem>
In our experience, every company's approach to digital transformation is vastly different, and no one project will be the same. These steps should form a rough guide to ensure your digital transformation projects don't blow out, are adopted widely, and bring the business financial gain and competitive advantage.
Part 2: Implementing your digital transformation

<Decision point>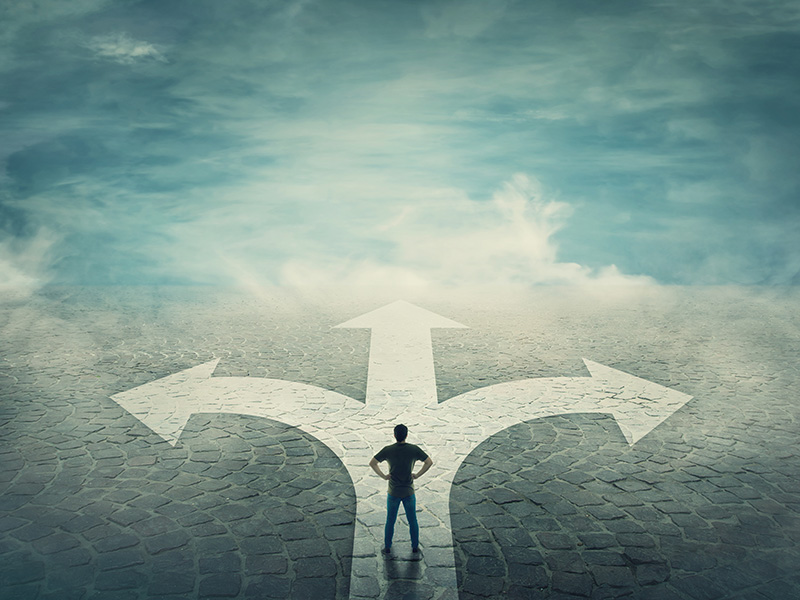 Although your technology roadmap will have outlined key digital transformation projects and when they should be completed, there are still some major decisions to make.
What: You'll need to decide which technologies, platforms and partners are required for each solution, based on immediate and long-term needs.
Action: Assess each technology option based on criteria such as:
The purpose for your context,

Capability,

Vendor support function,

Modularity, and

Your current and future roadmap needs.
Then, decide on a suite of platforms that will deliver what's required.
Tip: Always ensure the technical solution is aligned to business needs and will enable the aspirational vision. The technology alone is not a silver bullet but can be a digital transformation enabler if the organisation is properly aligned with, and ready to execute the vision. Bringing the business along for the journey and having good buy-in will also prove critical in the adoption phase.
How Nukon can help: As a technology-agnostic consultant, Nukon presents clients with a best-of-breed selection of products and technology solutions that are modular, scalable, and future-proof. We commonly blend open-source technologies with proprietary software solutions to achieve the best technology mix for each solution, which are best-matched to business requirements and the strategic direction.
4. Solve ONE problem (pilot project)
Once you've made some technology decisions, it's time to kick-start your digital transformation by addressing one major pain point in your business. Solving one critical problem can quickly build organisational belief in your desired change and often provide fast ROI.
By starting on a small scale through piloting, you can test your assumptions and validate or reassess your digital strategy.
What: Piloting provides an ideal opportunity to test core components of the solution before scaling out to solve the larger problem.
Action: Utilise available trials and demonstrations, or tailor a small-scale pilot project using technology that specifically addresses your desired business outcomes. There are three immediately obvious benefits:
Reduced project risk.

Pilots prove a concept before resourcing the full solution's budget, time, and people.



Reduced capital expenditure

. Low-cost trials of the technology help target spending and refine requirements prior to upfront investment.



Increased project adoption

. Piloting involves real-world testing with the people who will ultimately use the end solution/ process. Their feedback will improve the design and assist with change management during scaled rollout.
Tip: Assess core solution components or big ideas in the pilot in "thin slices". Test validity of assumptions and tackle any areas of technical risk which may impact the big-picture solution.
How Nukon can help: Nukon can research, design, build and test your small-scale pilots in your facility with no impact to production. As part of piloting, Nukon will ensure you have the data required to prove ROI for a full-scale solution.
5. Validate solution, update roadmap, and scale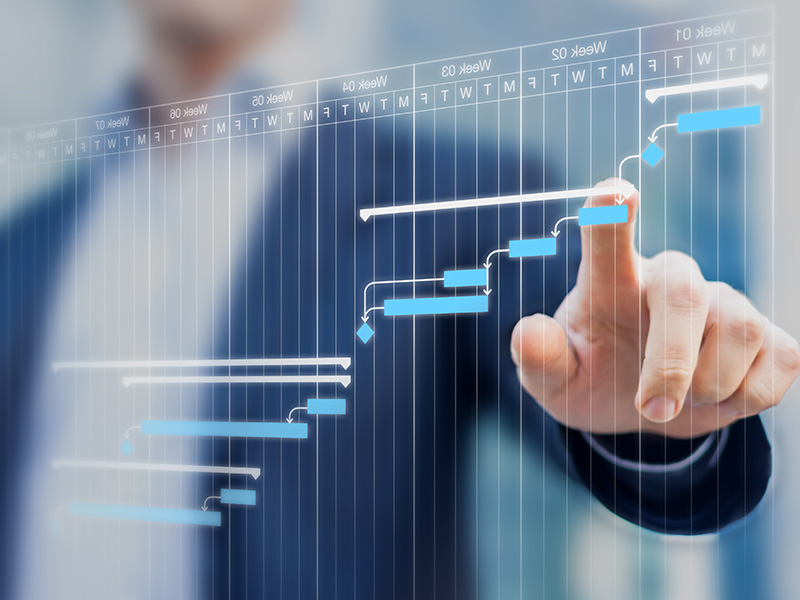 Was your pilot project a success? Did we solve the problem we set out to address? Did the technology solution produce the desired outcome, or fall short of expectations? How did the people who use the solution receive it? What else did we discover? Return to your technology roadmap and assess your digital strategy, ensuring that your digital transformation goals are front of mind.
Once you validate a solution through piloting, you may want to implement the solution on a larger scale.
What: At this point, it is important to convert the pilot to be 'production ready' so it is scalable. This may mean re-entering design to set up stages and making various improvements based on lessons learned, but more often than not you will be able to move straight from pilot to build.
Tip: Scale in a modular way, making sure additions are cohesive (making components independent building blocks that can work on their own if something else breaks) with low coupling (don't build 'spaghetti links' between systems, instead build common, standardised interfacing methods using well-defined patterns).
How Nukon can help: If something isn't working, being able to adapt your roadmap and adjust the workflow is critical for meaningful change. Nukon's support during the rollout of your digital transformation projects is delivered using an agile framework - so it's easier to adapt on the fly. That support can extend from providing overall project and delivery management to the solution design and build.
6. Measure ROI and delivered value
Before advancing on your digitalisation journey, you'll want to not only validate that your projects are alleviating business pain points but also delivering value and return on investment.
What: With your digital transformation project well and truly underway, it's time to measure return on investment and delivered value.
Action: Assess your day-to-day operational costs and measure ROI since implementing your pilot project and scaling your solution. Note that some technology solutions for specific pain points can provide fast ROI and notable results within just a few weeks, while others take longer.
Tip: Be realistic with your expectations, but don't be afraid to ask questions if your delivered value is not aligning with them – keeping in mind that performance is a function of people, process, technology, and data.
How Nukon can help: Nukon collaborate with you to understand your most critical business needs, quickly finding solutions for the tasks hindering your operational efficiency to achieve a faster ROI.
<Move on to next problem>
Now you've solved one problem, it's time to move on to your next biggest pain point.
What: Learn from what worked and what didn't work during your first phase of digital transformation and consider reusing technologies that worked in your successful pilot projects, where practical.
Action: Repeat steps 4-6, addressing a new problem, validating a solution, measuring its value, and moving on to the next problem.
Tip: Asking questions is critical during the process of repetition. Don't forget why you started your digital transformation and always keep in mind what you are trying to achieve. Remember to revisit the vision for your future state (step 2) and ask: what is the problem we are trying to solve?
How Nukon can help: Nukon's way of working is how we deliver the most effective digital transformation solutions to you, keeping you in the loop every step of the way to ensure your outcomes are achieved. Our consultants bridge the information technology (IT) and operational technology (OT) gap to successfully combine engineering, advanced technology, and the Internet of Things (IoT) to maximise your operational efficiency and unlock data for decisions that matter.
To summarise...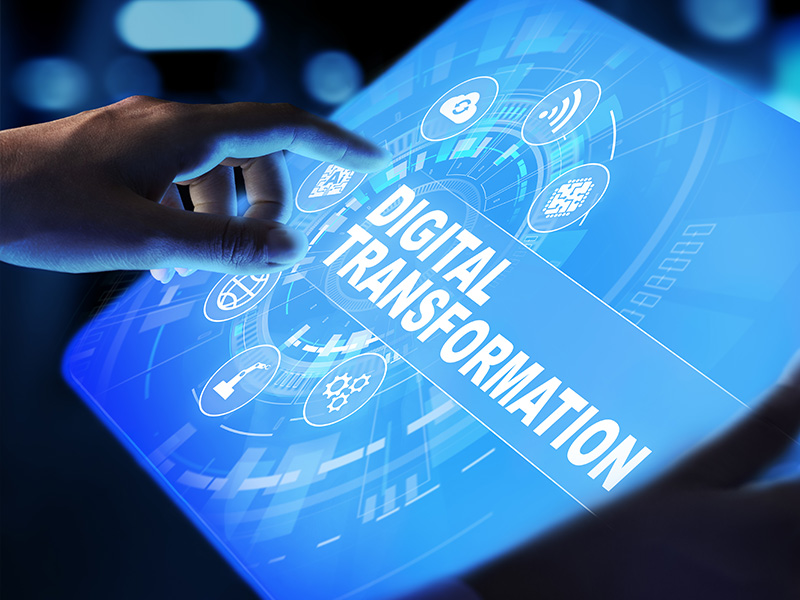 Our two-part blog series has outlined our recommended approach for digital transformation. By now, you should know how to:
1. Current state and pain point analysis,
2. Create a vision for the future state,
3. Gap analysis and roadmap development,

<Decision point>

4. Solve ONE problem (pilot project),
5. Validate solution and update roadmap,
6. Measure ROI and delivered value.
<Move on to next problem>
Hopefully from here, you can make some informed decisions on how to best progress on your digital transformation journey.
If you only take a few nuggets of advice from this blog series, it's this:

1) Make sure your digital transformation projects are always tied back to business needs but embrace the unknown and the learning process.

And,
2) Everything you build should be incremental, modular, and purposeful to address pain points, gain organisational buy-in and provide quick wins.
Integrating IT and OT infrastructure is often a foundational step towards achieving any Industry 4.0 lever, whether it be to allow full visibility across the supply chain or the connected worker capability. Find out what this looks like in our free guide to integrating IT and OT. Download it now.