Amazon has undergone constant digital transformation, from its beginnings as a small mail-order bookstore in 1994, to a global organisation boasting $38 billion in revenue in 2017. How does it continue to stay ahead of the pack and harness the latest digital technologies to improve its own business processes?
Here are the top 5 tips manufacturing companies can learn from Amazon as they continue to digitally transform their business to remain competitive.
1. Being customer-centric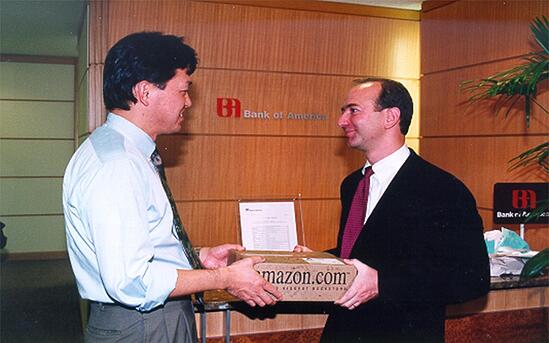 As a company continuously ranked at number 1 for numerous customer satisfaction Indexes, Amazon is incredibly customer-centric in both its technology and in the way it handles customer feedback.
Mike Bainbridge, chief digital technologist at Rackspace, sums up the approach:
"Look at the companies that have been successful; brands like Uber and Amazon, they have made it so easy for their customers to book taxis and buy goods, and it is all driven by technology. They know exactly what customers want … The key to this is to put yourself in your customer's shoes, put your customer-centric business goals first, and deliver a seamless customer service."
How'd they do it?
Technology for the customer:

Features such as '1-click checkout', the option to save multiple credit cards and addresses, and powerful search functionality accelerate shopping time. These have all been developed over time through listening and responding to information on customer behaviour gained through behavior analytics and feedback.



Service for the customer: The infamous 'question mark' email is a culture example. Dissatisfied customers can directly email company founder Jeff Bezos and when they do, it's reported that Jeff forwards these on to the appropriate person with a simple '?', scaring the pants off the receiver. This means they've got 24 hours to rectify the issue for the customer. This is one way Jeff has ensured the customer voice is heard inside the organisation.


What can manufacturing learn from Amazon?
Keep a customer-centric approach to any new technology implementation. Some things to consider when implementing digital transformation in a manufacturing context:
Ask yourself, will it enhance the customer experience? For example, are there multiple touch points in your supply chain for existing customers to place or follow up on orders? Can you streamline this through integrating manufacturing software with business software? If the proposed technology doesn't impact the customer's experience in some way, reconsider the change.
Keep in touch with the customer through informal client lunches, surveys and connecting with key departments who are on the customer frontline. Feed this information back into any digitisation programs.
Use technology to keep the 'customer voice' within the organisation – perhaps customer feedback systems could be integrated with core staff software.

Learn more about the opportunities and risks by downloading the cheat sheet below:
2. Driven by digital technology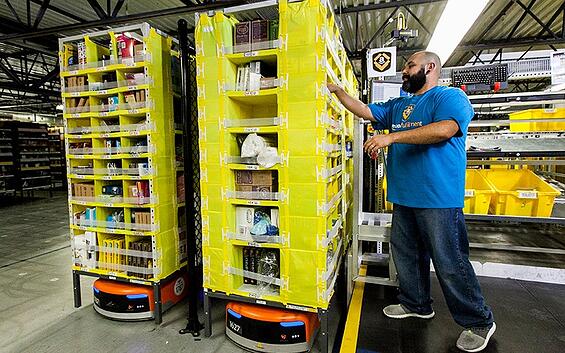 Amazon's entire business structure bypassed traditional retail distribution channels and went straight to suppliers – all using 'digital technology', AKA the internet and powerful software. This has given customers cheaper prices and the convenience of online shopping while opening up suppliers to international markets.
If that's not technological disruption, then we don't know what is.
As a company, Amazon has always been at the forefront of digital technologies to either expand its business offering (think Kindle or Amazon Web Services) or improve core business functions. For example, through its acquisition of warehouse robotics company Kiva, Amazon was able to optimise its warehousing systems to cut costs and increase its capability. In 2014, Amazon installed more than 15,000 robots in its US warehouses to prepare for the holiday season.
What can manufacturing learn from Amazon?
Be open-minded but strategic about digital transformation – not all manufacturing software solutions will do what they say they'll do, and not all production environments will benefit from a new piece of software. Think in terms of future capabilities, business drivers and what your market is doing.
For example, a major soft drink manufacturer made their production information system available to the Consumer Complaint hotline telephone operators. This meant customer service representatives were able to link customer complaints to details about the production of that specific product, including production line, time, line leader and shift manager. This allows the company to react in real-time to product issues but also gives the manufacturing teams visibility into the value and impression they have created with their customer.
3. An agile business that can execute change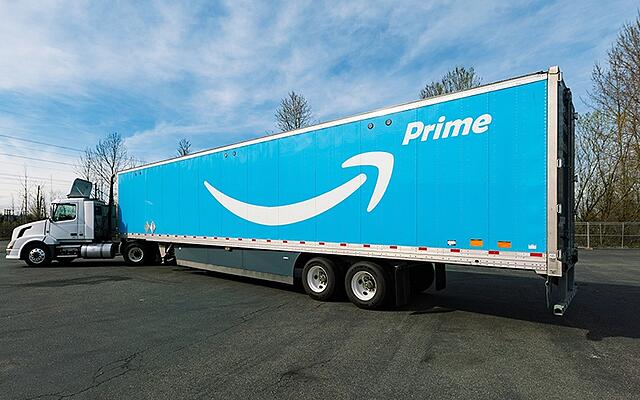 "Behind every successful brand is an agile business model driven by digital technology" – Mike Bainbridge, chief digital technologist at Rackspace.
Amazon has always experimented with new services to dominate new markets and displace other industry giants. Although it survived the dot-com crash in 2000, Amazon's business model needed diversifying. In 2000, it launched Amazon Marketplace, the world's first third-party reseller platform. But it didn't stop there; in 2005, Amazon Prime was born. The membership offered free two-day shipping within the USA for an annual flat fee, and was so successful it spread to France, Italy, Germany, Japan, the United Kingdom, and Canada over the next eight years.
More recently, Amazon has established itself as a main player in web software and database management for businesses, with Amazon Web Services and DynamoDB, which has IoT capabilities.
But it wasn't always smooth sailing. In the late 90s and early 2000s, this fast movement was chaotic - system outages caused facility shutdowns, inventory pile-up, and there was no preparation for new product categories.
We can learn from this too.
What can manufacturing learn from Amazon?
We're not saying "go take risks in new markets". The point here is the organisation must have the ability to move quickly should it decide to. There are three major parts to this:
Do your current technologies allow for change and growth in undefined directions

? A modular approach to software will ensure your systems have the

flexibility and structure required

to accommodate changing business needs.


Are change management and staff training programs developed? Though it is perhaps the responsibility of HR, change management, especially around IT systems, will need your weigh-in.


Does the project management approach keep you agile?

Considering

less than 50 per cent of IT projects finish on time and on budget

, it's worth considering the business's project management approach.

Agile is a highly flexible and incremental method of managing IT and engineering projects

, especially those that aim to deliver a new product or system. Consider this approach in the next major business project.





4. Workplace culture that drives innovation and change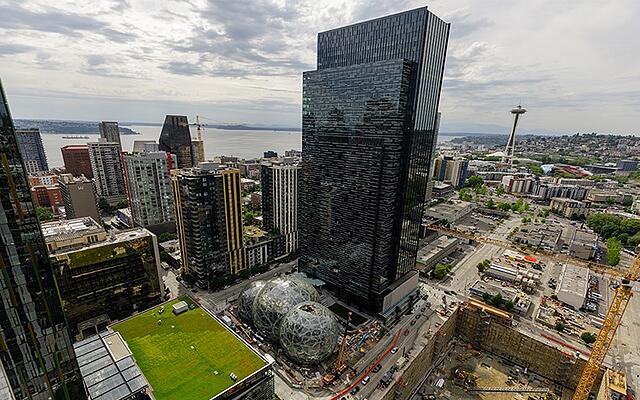 "Culturally, a continuous focus on business model innovation keeps the company connected to its entrepreneurial roots — an advantage that should be coveted by even the largest of companies." – Wired.com
From bookstore to second-hand goods, data services and grocery delivery, Amazon have continued to break into, and create new markets. No company can execute this amount of change without being responsive (see #3) and keeping its employees willing to move at the same speed.
Amazon boasts that its standards for employees are "unreasonably high". Meanwhile, past employees have described experiences of having the exhilarating power to truly innovate, but within a highly competitive, punishing culture. "A lot of people who work there feel this tension: It's the greatest place I hate to work," says John Rossman, a former Amazon employee.
These stories tell us that being an Amazon employee isn't a walk in the park, but that the workplace culture drives innovation and the best outcomes.
In addition, software is used to monitor individual performance, manage employee-employer relationships and drive resourcing decisions.
The New York Times sums it up: "Amazon is in the vanguard of where technology wants to take the modern office: more nimble and more productive, but harsher and less forgiving."
What can manufacturing learn from Amazon?
Amazon's infamous workplace culture allows it to "shoot for the moon" and win. Although this hardline approach isn't appropriate for every workplace, there are some takeaways:
Achieving technological greatness isn't just about the technology

. It's also about the people. Bring people into any software or digital technology that promises to transform a business process.



Automate business processes, from production through to support functions like performance management and finance.

For example, in admin the process around adding a new supplier involves a lot of emailing, phone calls and gathering of information from the supplier and stakeholders within the organisation. A clearly defined digital process to walk you through those steps and automate some of that data collection would eliminate this waste along the chain. This is essentially digital transformation and it's possible in the simplest of settings. Paperless software systems like these will eliminate waste and repetitive processes, meaning the business can redirect this capital to core functions or new ventures.
Innovation needs to be in built into organisational culture

. A

global telecommunications company

has seen results from this approach: "Innovation is built into people's career objectives, so they are ultimately incentivised on innovation growth.





This is applicable at every level; for example, "

Toyota encourages play by giving factory workers the opportunity to come up with and test

new tools and ideas

on the assembly line."




5. Thinking outside the box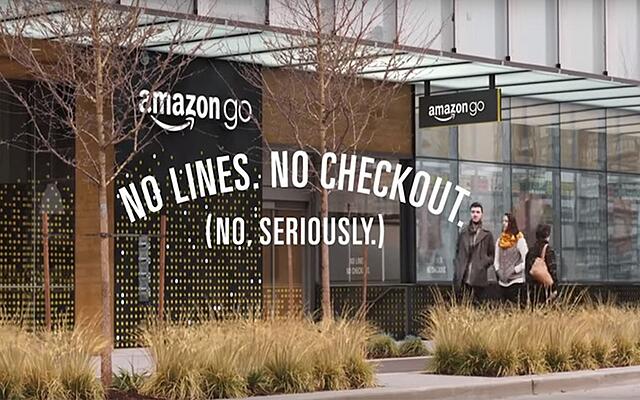 Some of Amazon's lesser-known failed ventures include 'Block View' (the precursor to Google Street View) and an auction site that aimed to rival eBay.
These failed experiments were absorbed by the company's enormous profit margins in other areas and it's not likely many other companies could sustain these types of failures. However, it's also unlikely Amazon would have had such enormous profit margins without the success of other experiments, such as its foray into ebooks, Kindle.
Amazon clearly aren't deterred by failures, as shown by one of their latest ventures, the employee-less supermarket, Amazon Go. Reports say the beta version still has some pretty crucial flaws — time will tell whether this experiment pays off.
What can manufacturing learn from Amazon?
The lesson for digital transformation in manufacturing is simple: sometimes you need to experiment before investing all the capital into one solution.
Traditionally a manufacturing software implementation would start with the software product selection and then progress linearly.
But the explosion of the IIoT has opened up the market. We're now seeing products and services entering the market that aren't being created or offered by the traditional vendors. As a result, there has been a shift away from 'proprietary only' to more open-source solutions.
These open-source software models are free to implement and test before spending hundreds of thousands of dollars. AND these models give companies the opportunity to mix and match to suit their needs: it's now much more possible to mix vendor software with open-source solutions.
Taking action when faced with hundreds of options
No organisation should attempt to implement any technologies without this approach:
Think in terms of the customer's user experience

Think in terms of the software's flexibility, so systems can respond and grow quickly

Think about 'technology success' based on people and their use of it

Think in terms of small experiments to get the best outcomes
Finally, don't be overwhelmed. Most CIOs and managers face the same problem: they're so fixated on making sense of all the possibilities that they end up doing nothing.
"I think it's always better to start experimenting and testing assumptions in order to get real feedback, instead of making huge PowerPoints," Frank Piller of RWTH Aachen University said.

Wise words, Frank.
More and more manufacturers are realising the benefits of digitisation: that is, integrating their IT and operational software to achieve whole-of-business insights. We outline the opportunities and risks involved in such an endeavour in our free Cheat sheet: The opportunities and risks of integrating IT and OT manufacturing systems. Download it now.