Meet our expert team
The Nukon team consists of highly technical experts who are here to help with your project 24/7.
Together they have combined experience of more than 80 years.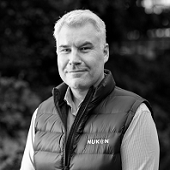 Alec Konynenburg
Executive General Manager - Nukon

Alec leads the talented Nukon team who take a data-driven approach to operational technology transformation. Alec and his team enable their clients by providing a complete whole-of-business view, from operations right through to IT, the shop floor, engineering and beyond.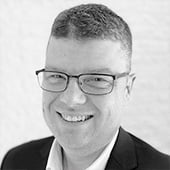 Richard Cuthbert
Principal

Richard recently joined the Nukon team and brings more than 25 years' Operational Technology experience from the manufacturing sector. Richard's creative nature results in solution designs that help customers to drive growth, reduce complexity and provide operational excellence.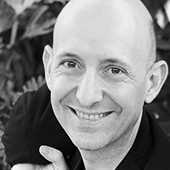 Nicolas Foata
Chief Technology Officer

Nicolas leads the company's technological initiatives and drives innovation. With extensive experience and a deep understanding of various sectors and cultures, Nicolas leverages cutting-edge technologies to deliver impactful solutions with his exceptional teams. His strategic vision, coupled with his passion for technology, allows him to spearhead R&D efforts and work closely with clients to translate their challenges into effective technological solutions.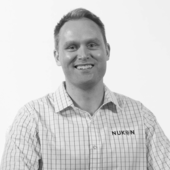 Andrew May
Analytics & Intelligence

Andrew has more than 14 years' experience in systems engineering, project management, consulting, MI/MES design, control system design and commissioning within the utilities, process, mining, oil and gas, automotive, defence, food and beverage, critical infrastructure and manufacturing sectors. Andrew specialises in business optimisation, helping businesses understand and implement their strategic vision using technology, delivering innovative projects for customers.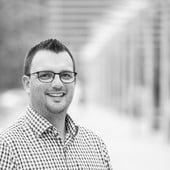 Gareth Williams
Consulting & Transformation

Gareth leads the Food and Beverage consulting team, delivering solutions in quality management, traceability, manufacturing execution systems (MES), operational efficiency and supply chain planning solutions. He is passionate about connecting the worlds of IT and OT and delivering great outcomes for customers.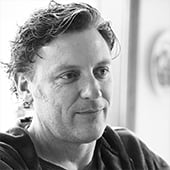 Damian Jolly
Cloud Apps & Solutions
Manufacturing IT & MES

With more than 21 years of experience in the Operation Technology space in key domain areas, Damian brings strategic and operational insights to help understand and solve some of your most complex business system challenges.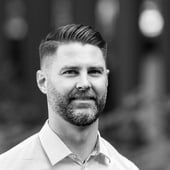 Kim Fiddaman
Digital Workflows

Kim uses the latest technology to help businesses and people become better at what they do. He designs, develops, deploys, integrates and connects software systems and ensures businesses can use this to their advantage. Kim is interested in everything Industry 4.0 related, including IIoT, predictive analytics and cloud services, as well as data collection and analysis, web technologies and system on a chip devices.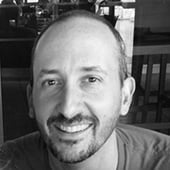 Ilya Ferrari
Technical Team Lead

Ilya is a highly qualified Software Engineer with over 16 years of experience across multiple sectors. He has worked with a wide variety of technologies and frameworks with which he has implemented manufacturing execution systems (MES), business applications, commercial websites, web services (including REST APIs), databases, reporting systems, process historians and a variety of software tools and utilities.
Ben Caldwell
Principal Consultant

Ben is a passionate machine learning practitioner with more than 16 years of experience delivering automation and process control solutions to clients in the water and mining sectors. He is an advocate for cloud technologies and is an AWS certified solutions architect and machine learning specialist. Ben combines practical industry experience, strong continuing professional development, and a focus on understanding clients problems to deliver innovative solutions that provide real value. Outside of work Ben is a keen sailor and can be found racing boats on the Swan River most weekends.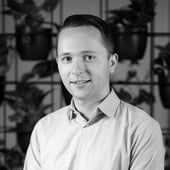 Matt Pyke
Business Development Manager

Matt is a detail-oriented leader, project manager, and consultant with experience on both the operational and technical sides of automotive and food and beverage supply chains. Matt is skilled in efficiently identifying and translating business requirements into detailed and deliverable project schedules and budgets, with the ability to effectively tailor his approach from shop floor to executive teams.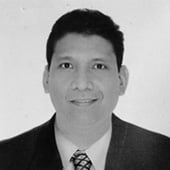 Emerson Cabisidan
Senior Consultant

Emerson has more than 25 years of substantial experience in Project Management, Digital Transformation, Manufacturing Execution System (MES), SAP Enterprise Resource Planning (ERP) processes, E2E business processes, CAPEX / OPEX Management, Business and Compliance assessment, Quality Management Systems, and Engineering Management; particularly in the areas of Instrumentation and Process Control, Automation, and Maintenance & Improvement.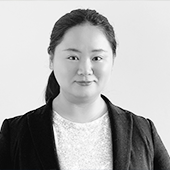 Sarah Wang
Consultant

Sarah has experience across the Supply Chain in a range of industries, including food and beverage, E-commerce, and pharmaceutical. She conducts business analysis and assists clients in utilizing industry standard tools and supply chain best practices and is a Certified Supply Chain Professional (CSCP) and member of the Association for Supply Chain Management (ASCM) / American Society for Inventory Control (APICS).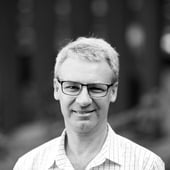 Brian Dalwood
Senior Analyst

Brian has close to 40 years in the industrial workforce, starting as an electrical apprentice through to a control systems support engineer in the mining industry (20 years). With experience working in many industry sectors and with PLC, SCADA, MES, SQL DBMS', historians and now data analytics, Brian brings a wealth of experience to the table as part of the senior technical team.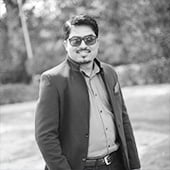 Tushar Bhandari
Senior Analyst

Tushar has 8+ years' of experience in MES domain. He has worked on Rockwell FTPC, Java frameworks, Vaadin framework and Thingworx. At Nukon Tushar is focussed on the MES domain.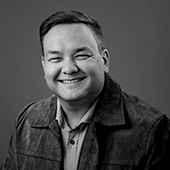 Francois Botha
Senior Analyst

Francois is an experienced full-stack software developer who finds a kick in unlocking opportunities by providing innovative software solutions to pressing business issues. Leveraging experience as an auditor at a Big 4 accounting firm, and over 16 years in complex software projects, he has a track record of implementing innovative, value-adding technical solutions, including custom-built ERP, inventory management, online ordering and management information systems.
Simon Davidson
Supply Chain Solutions

Simon has 30 years' experience working with manufacturing companies in supply planning, supply chain project management and continuous improvement roles. He has worked in a broad range of industries including Dairy, Meat, Wine, Baking, Paint and Automotive. The majority of his career has been with FMCG Dairy companies. He has a particular interest in Long Term Strategic Planning, Short Term Agile Production Planning and Planning of Key Resources. His role with Nukon is to ensure that we understand your detailed requirements and to work to provide you with the best solutions to meet those requirements based on his industry knowledge and experience.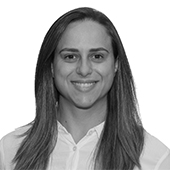 Marilis Sattolo
Service & Support

Automation/project management background. MBA. 18 years of experience in manufacturing. Delivered control system and MES systems to the big brands manufacturing around the globe. Pragmatic approach to delivering solutions that benefit the customer.